I have recently moved to Scotland, and I was excited that Glasgow would co-host the European Champions with Berlin, its times like these, just like during the Olympics that we are transfixed with the multi-array of sports on offer through our televisions. This type of coverage is a massive pick me up for sport and encouraging grassroots participation.
The London 2012 Olympics brought us the 3 heroes of cycling, Sir Bradley Wiggins, Victoria Pendleton and Laura Trott and just 4 years later at the 2016 Rio Olympics, yet more heroes with Adam Peaty, Mark Cavendish and Jason Kenny to name a few. 
These idols inspired us to take to our bikes, join a local sports club or find out more about how to participate in sport. The national cycling phenomena following the London 2012 Olympics was inspiring and shows what mass participation high profile events can do for sports and the economy.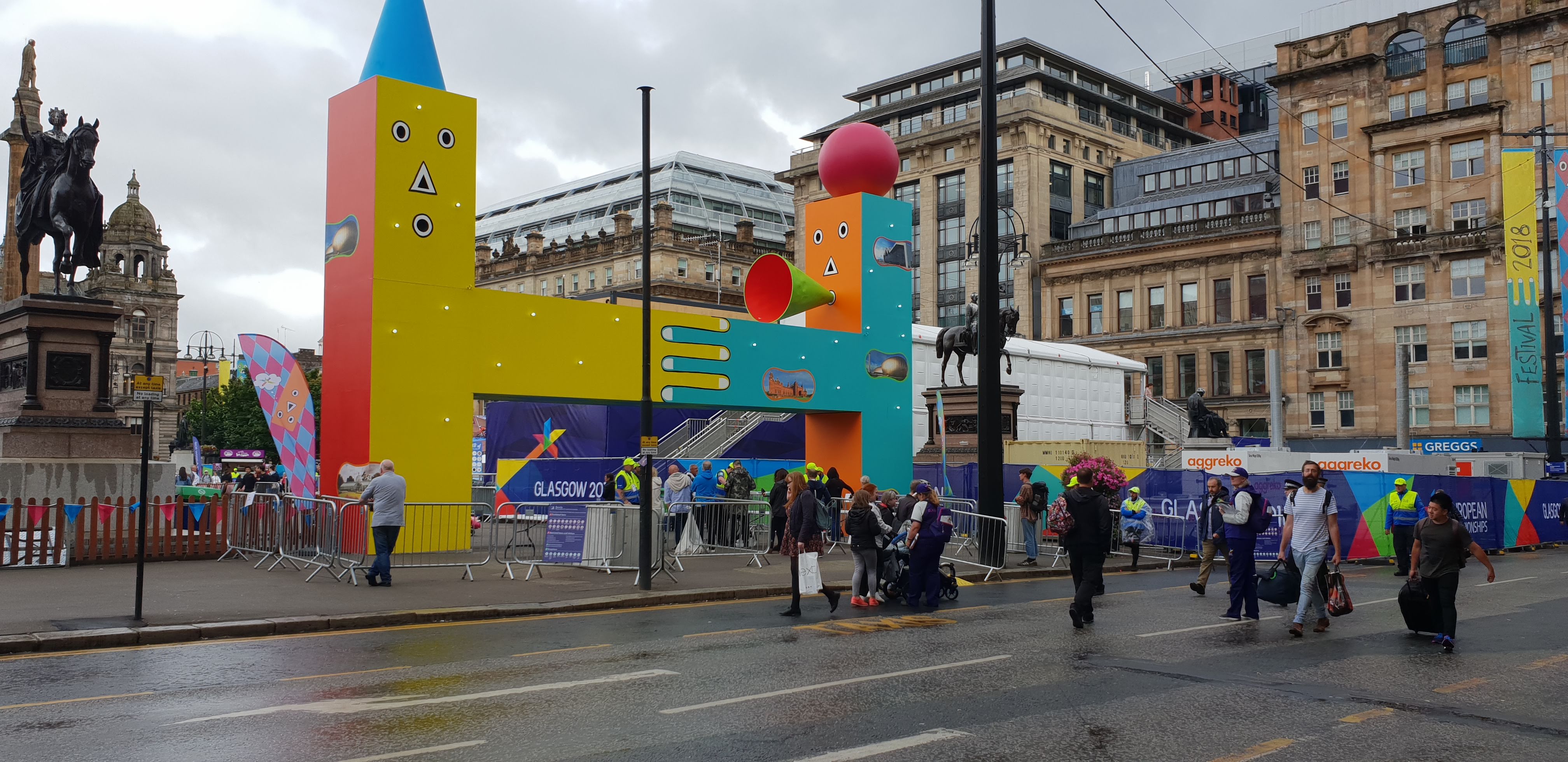 I popped down to George Square on Bank Holiday Monday and it was buzzing, not just the square, but the local businesses, the train station and Buchanan street filled with people. 
I guess this is no surprise with the sporting event attracting 3000 athletes and visitors coming out in force to watch every event and that's just Glasgow. Berlin will attract another 1500 athletes as they host the athletic events. I feel the co-hosting of two European countries for the European Championships is a great idea.
Like a lot of people, I have once again been enjoying watching the sports gracing our television screens, especially for me, track cycling. This sport deserves more air-time, one of the most exciting to watch and with multiple events it's truly great fun to watch. Last Sunday I watched the women's road race on TV again is another fun event to watch. I'll be heading back to Glasgow this Sunday to watch the men's road race.
Events that increase sporting participation are crucial to developing healthy lifestyles; I'm not talking about everyone training to be the next Bradley Wiggins, just to change their lifestyle to improve fitness levels through the participation of a sport they enjoy. Events like Glasgow 2018 have the potential to get more of us on our bikes, out running and seeking opportunities to become members of sports clubs and get involved. 
If Glasgow 2018 has encouraged you to take up a new sport, get back on your bike or join a sports club, I'd love to hear how you got inspired.
Useful links