If you are a gym or health club you are no doubt aware of your requirement to keep accurate records of accidents and incidents on your premises, it is however also required by personal trainers especially those that operate independently and at clients homes. iN fact, it's the law. As set out in RIDDOR – Reporting of Injuries, Diseases and Dangerous Occurrences Regulations 2013 you are required to log any accidents that occur. Although it is likely most accidents will be minor and may not be reportable to the HSE (Health and Safety Executive) you should still keep full and accurate records of these events.
It will help you build more robust risk assessments and a back up for any future claims. If a client questions you about an incident that happened 3 years ago, and you have no records, this will not be very good.
For more information on reporting incidents and accidents in the workplace, read this documentation from the HSE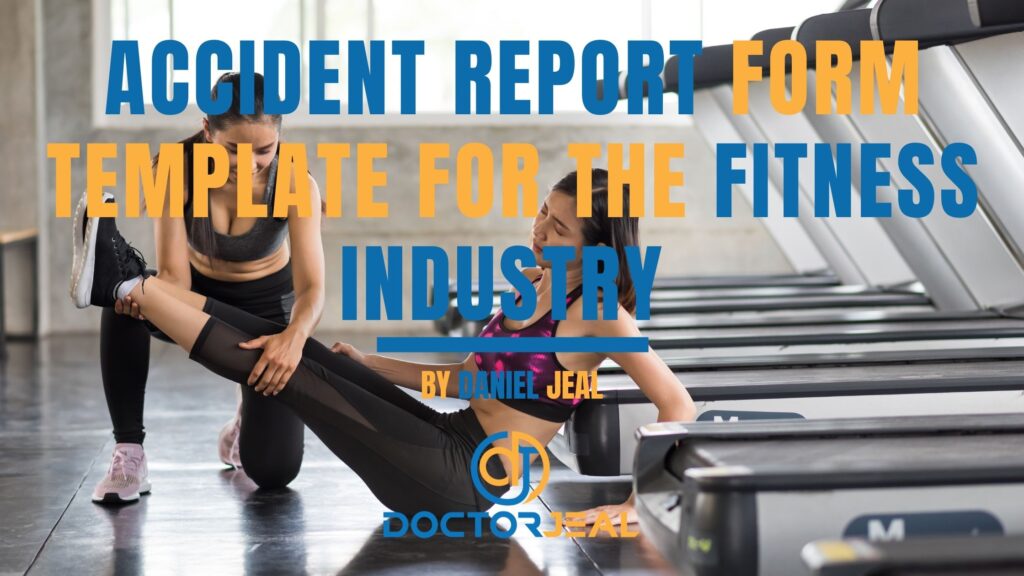 This is one form you hope you will never need to use, that however doesn't mean you should not be prepared. As a mobile personal trainer, I only needed to use one once in 7 years and that was minor and did not need reporting.
The information for this form should be collected as soon as possible after the accident, obviously dealing with the incident is your first concern. The more detail you can get onto paper the better. if you don't have access to the form or it's not possible to complete one then record a voice note on your phone to help you complete the form later.
Why do I need to log accidents?
Recoding accidents is definitely good practise, however, in most cases, it's also the law. It is a good practice to keep an accurate record of all accidents even if they are not reportable to the HSE.
Logging accidents will help you understand if your risk assessment is adequate or needs updating, it also provides you with a sound record for insurance purposes or future claims.
Reportable accidents includes accident involving both employees and customers (non-workers)
When should I report accidents to the HSE
Work-related accidents
Deaths
Specified injuries to workers
Over-seven-day injuries to workers
Injuries to non-workers
Injuries to non-workers
For the most part this includes your client, clients, customers and gym users.
Reportable injuries in this group involve any injury which requires the injured party to be taken to hospital for treatment of that injury.
What details need to be recorded
You should collect as much information about the accident as possible as as soon as possible. These details should include the following;
Details of the person who had the accident
Details of the person who treated the casualty
When and where the accident happened
Witness to Accident
Details of the accident
Injuries caused by the accident
Further action
Follow up details
You can DOWNLOAD the FREE Accident Report Form Templates which includes all these details.
Download Accident Report Form Templates