This TRX workout works in a tri-set pattern on legs and then arms. A more intense workout to target legs and arms with upper to lower exercise to encourage peripheral heart action.
The TRX Suspension Trainer is undoubtedly one of the most versatile pieces of kit you can buy. And this TRX workout will put your TRX to good use. The great thing with this and every TRX workout is that you are in control of the resistance, fundamental to the way the TRX is designed, it is based on vector resistance which means you can at anytime make the exercise easier or harder as you wish by altering your vector.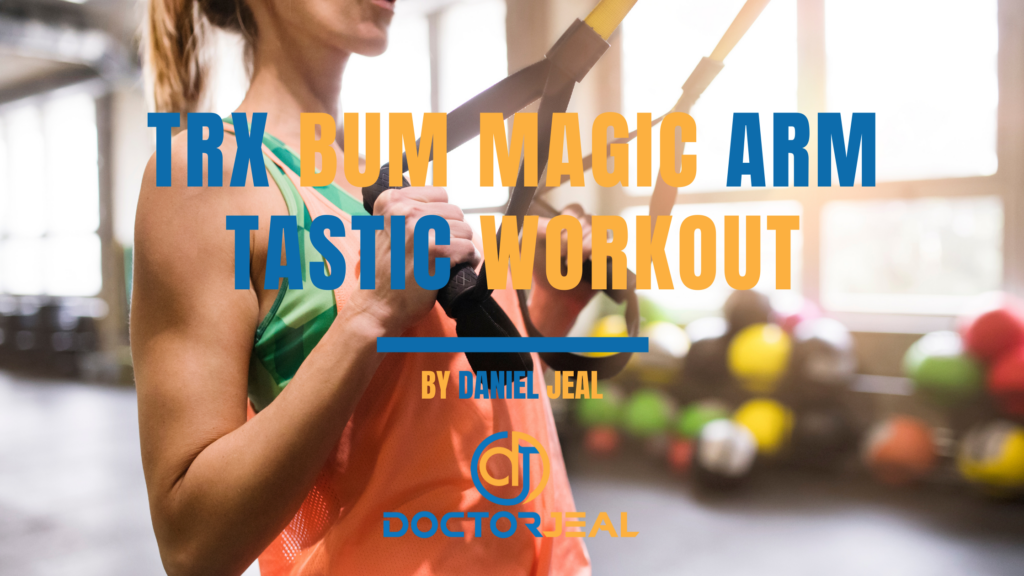 Equipment Required
The links below are sponsored links provided by Amazon.
Download TRX Workout Card
TRX workout works in a tri-set pattern on legs and then arms. A more intense workout…
TRX Squat
TRX Side Step Lunge
TRX Single Leg Squat
TRX Biceps Clutch
TRX Triceps Press
TRX Split Deltoid Fly
TRX Adducted lunge
TRX Balance lunge
TRX Crossing Balance lunge
TRX Biceps Curl
TRX Mid Row
TRX Triceps Kickback