Set in the Galloway Forrest Park, Cornish Hill feels like discovering a little gem, it is a truly cracking walk and can be completed in less than 90 minutes. Offering superb views, go on a clear day for the full effect. Only a short distance from Straiton where there is also another great walk, the start point is a little more than 30 minutes from Ayr.
Start Point: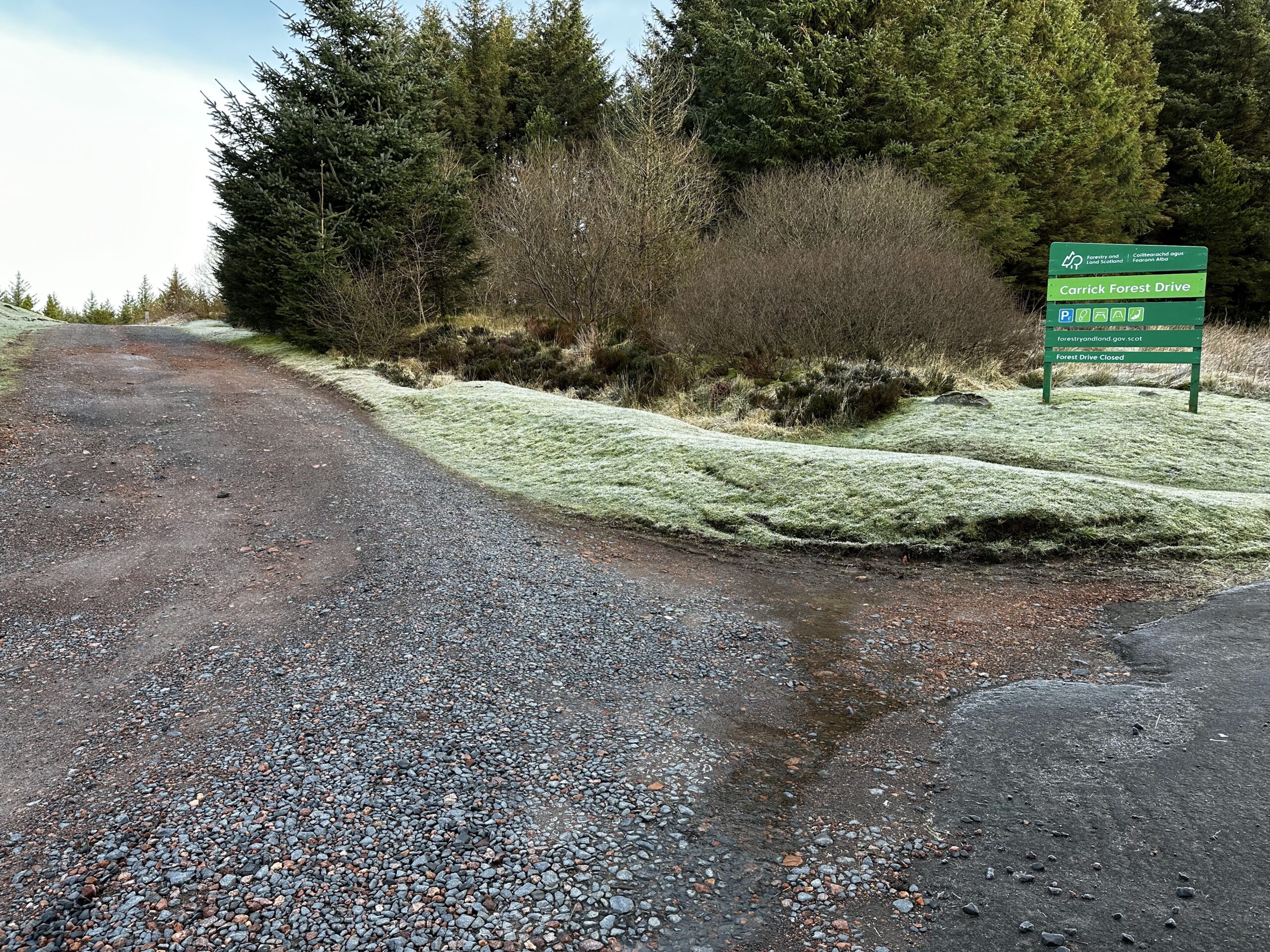 The Cornish Hill Walk Route
Turn by Turn Directions and Route Guide
This is a simple-to-navigate trail with good well-defined places, if a little rocky in places, it is well-maintained and easy to follow.
Car Park to Open ground via Forrest Trail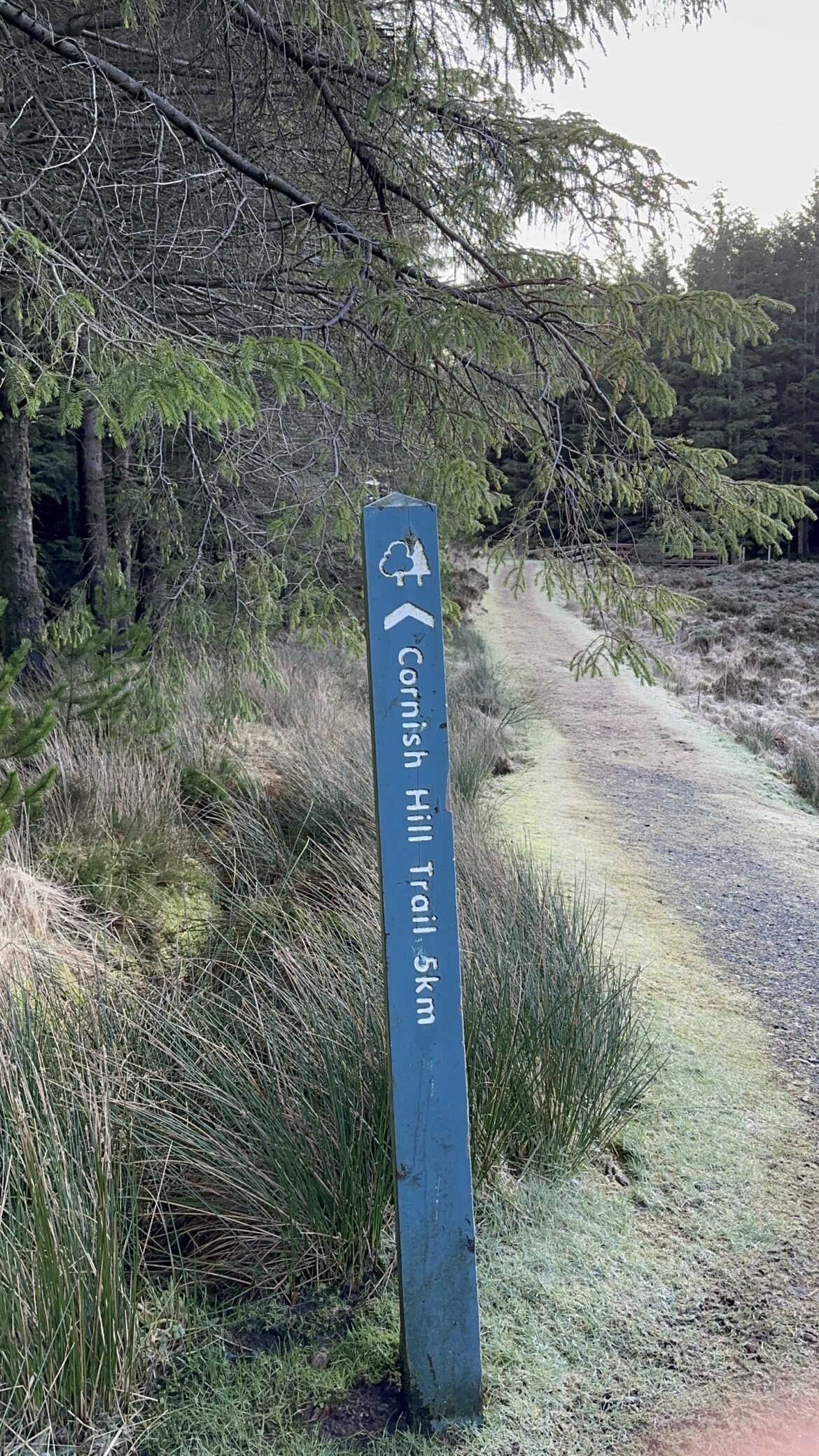 Exit the car park and cross the road to find a path, you will see a Cornish Hill Trail signpost, continue towards the footbridge and after crossing stick with the path heading into the Forrest and ignore the path to the right.
Following the woodland path, you'll cross another footbridge and you will eventually come out into open land.
Accend Cornish Hill for views of Cornish Loch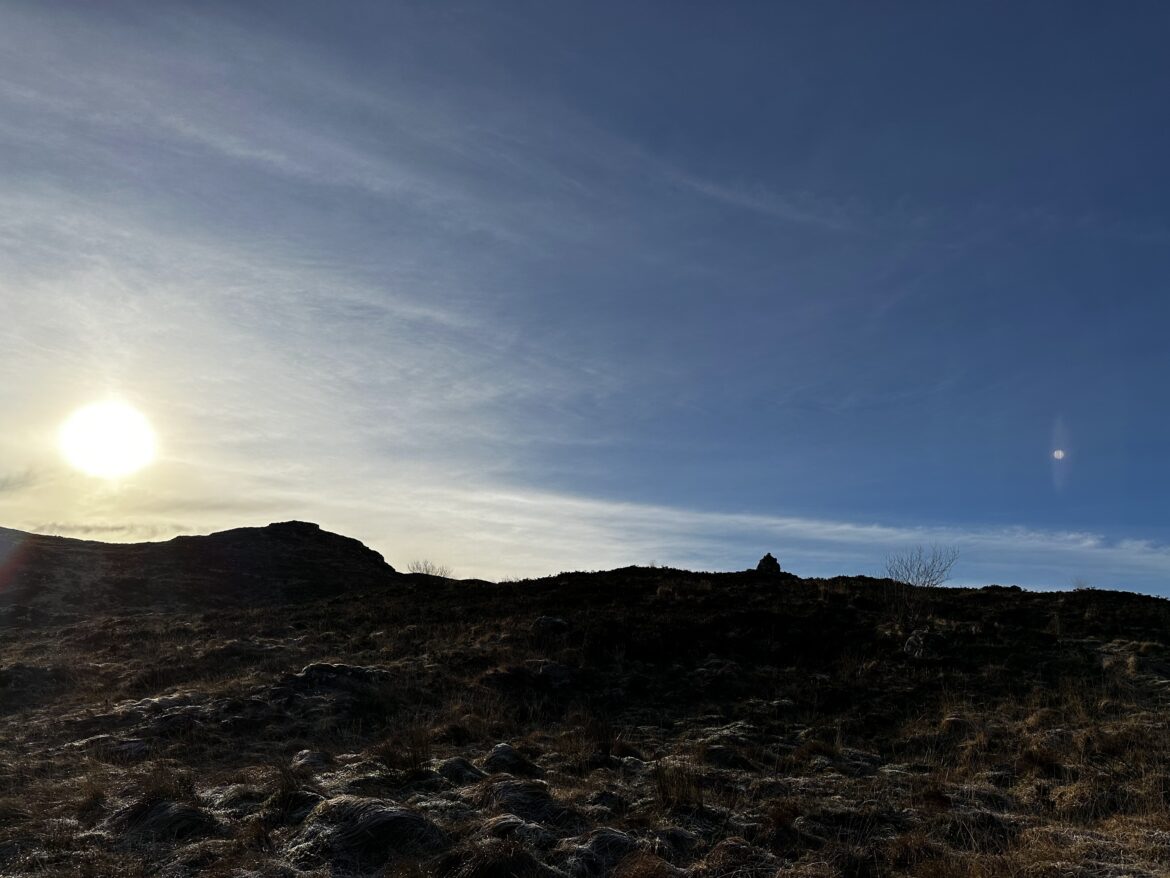 The path is quite clear and looking up towards the horizon you will see the first glimpse of your short accent up Cornish Hill.
As you ascend I strongly recommend you take the opportunity to catch your breath and turn around for a panoramic view of Galloway Forrest Park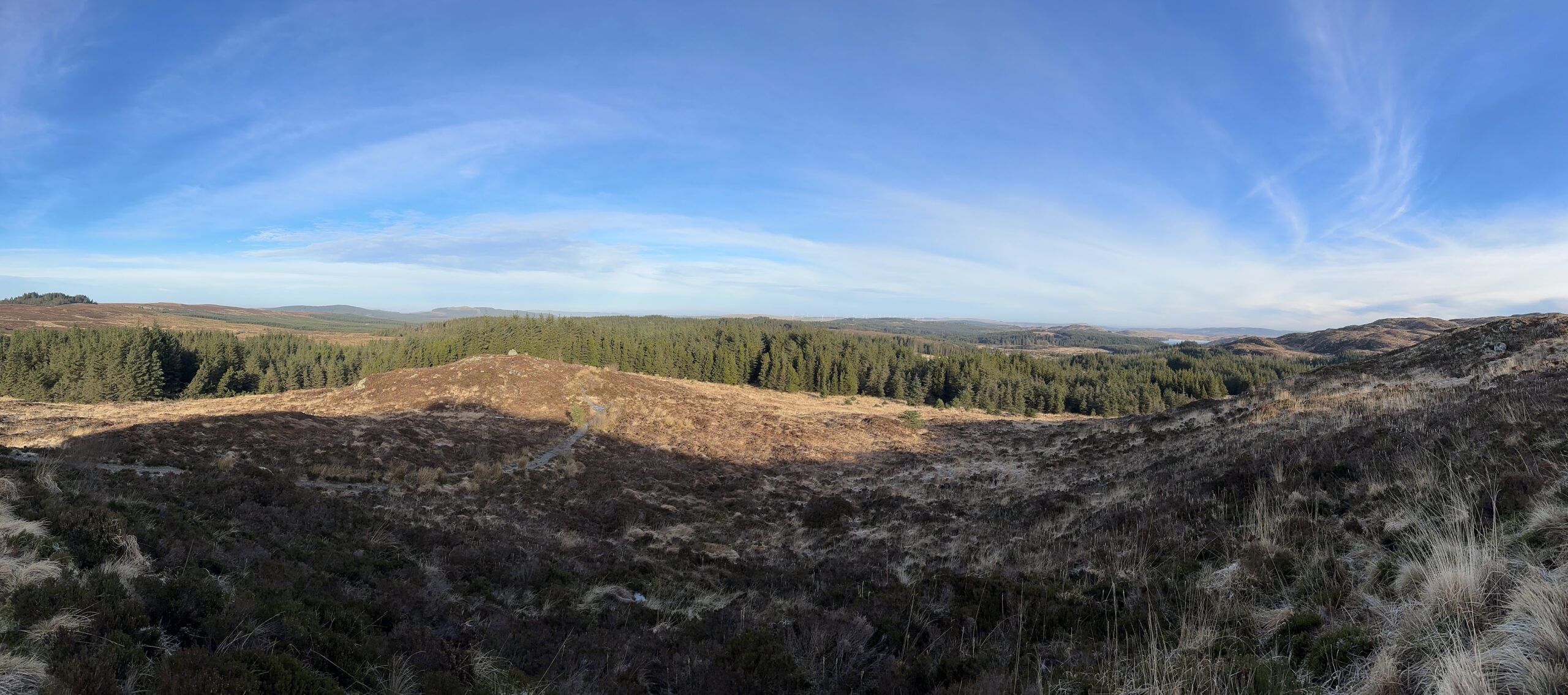 The accent is so enjoyable, you'll soon see the small cairn marking the top of Cornish Hill, the spectacular view beyond still eludes you until you approach the cairn to reveal the beautiful view over Cornish Loch.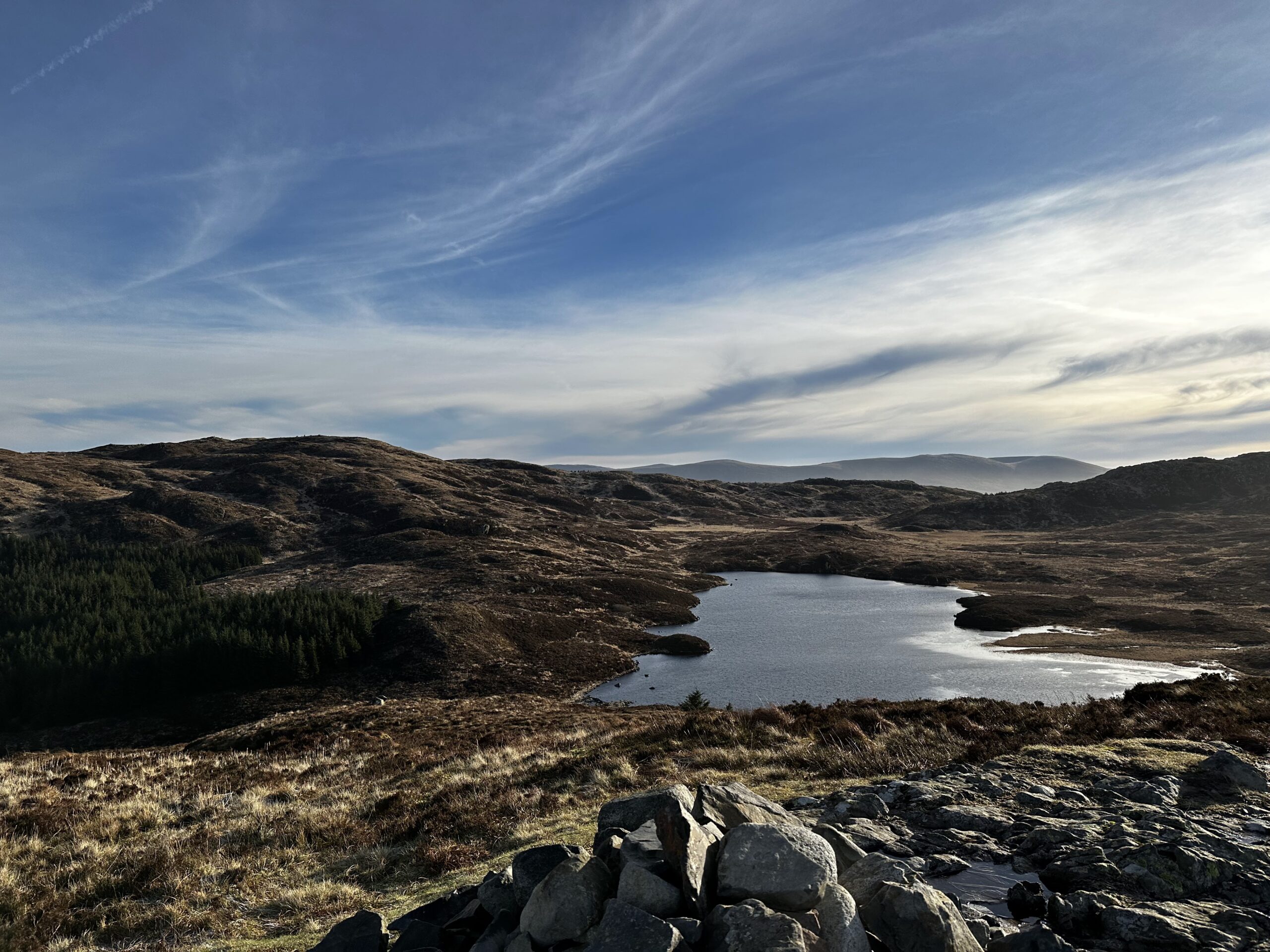 Cornish Hill Descent via Cornish Loch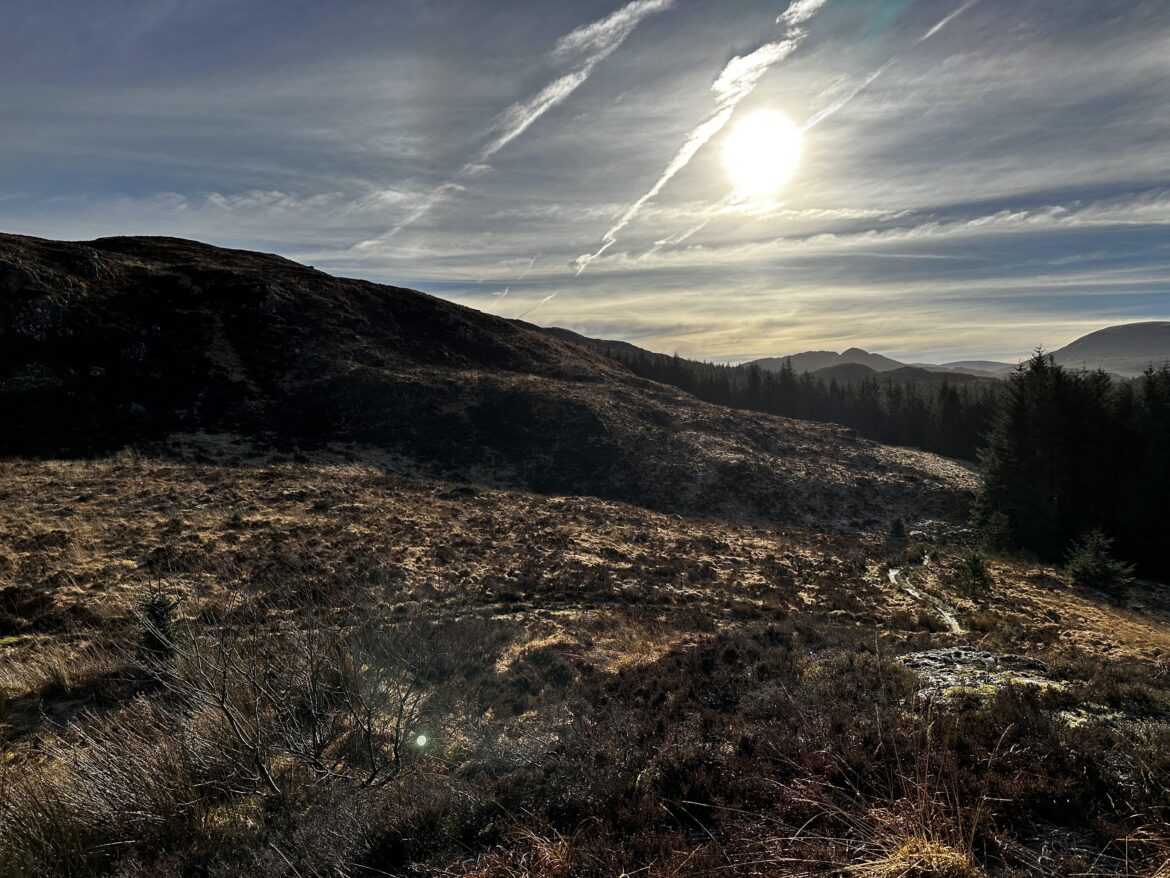 After capturing the views from Cornish Hill, proceed to descend towards the loch along a somewhat zig-zag path which takes you past the shores of the loch, across a footbridge and into a forest before a small climb into open land and yet another opportunity to enjoy the beautiful scenery.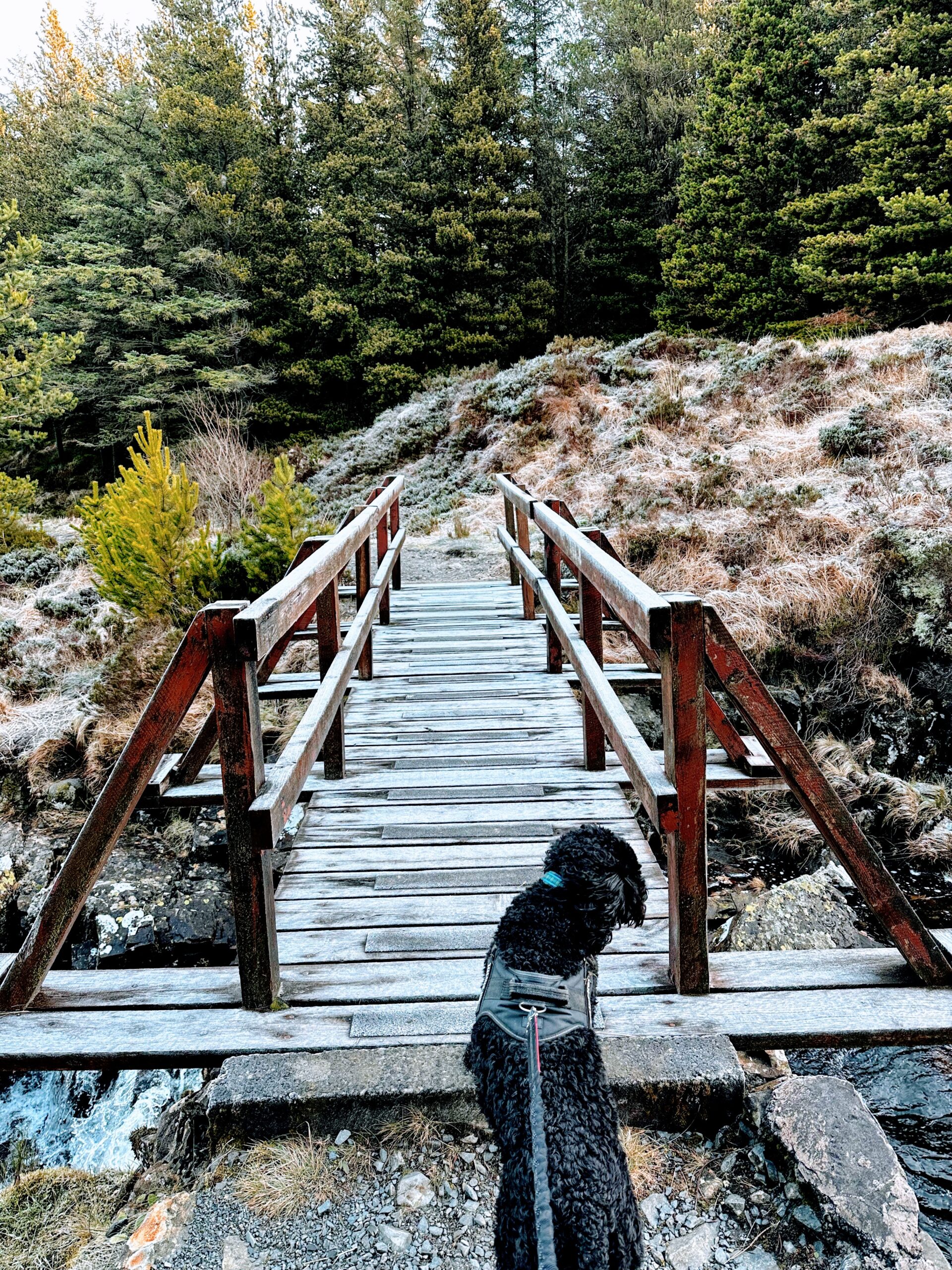 Descended to the road and follow to the CarPark
Descend towards the road, crossing a track and emerging onto the tarmac road, turn left onto the road to follow the road back to the car park to complete your walk.
Flickr Album