This simple Upper Body & Core Workout is a no-equipment workout, you will however a gym mat would be useful.
Excellent for an at-home workout, designed for beginners, it's great for getting started with your fitness journey.
The Simple Upper Body & Core Workout is a simple and short workout alternating core and upper body exercises, the alternation allows for each area to rest before the next set. Highly suitable for at-home workouts or a quick workout during the week or between gym visits.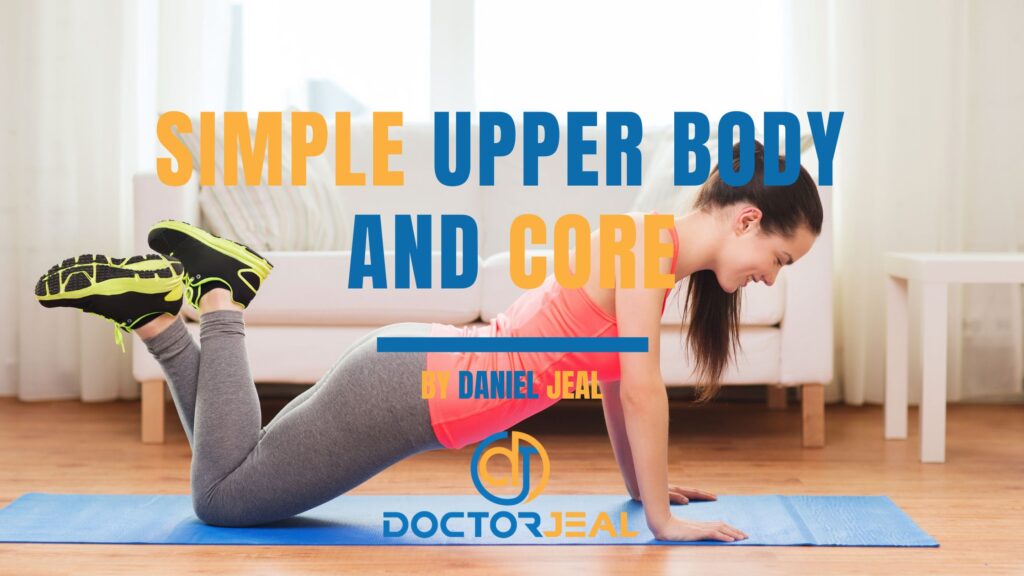 Tips:
Perform each exercise slowly and under control, 2 seconds down, 2 seconds up.
Rest for 30 seconds between sets and exercises
Remember to breathe, do not hold your breath
Simple Upper Body & Core Workout Table
Simple Upper Body & Core Workout
Simple Upper Body & Core Workout Table
Simple Upper Body & Core Workout Videos
Half Side Plank (each side)
Half Press Up
Box Crunch
Triceps Dips on Bench (Knees Bent)
Bicycle Pedal
Workout Card