There is a common power habit amongst those that lead a healthy lifestyle, enabling them to easily maintain their weight or reach a desired heal and fitness goal. And you guessed it, it's getting up early. All these power habits are connected, you will only be able to rise early if you go to bed in enough time to allow you a 7-8 hours sleep. And of course 'eating breakfast'.
The first habit of the day! Getting up, EARLY! We're all capable of it. However, the reason most of us don't is that of our lousy evening habits, staying up LATE, which leads to eating snacks and getting into a bad sleep cycle.
The time you rise is important, regardless if you have to go to work or not, getting into a routine is right for your body, your mind and your metabolism. This does not mean you have to get less sleep, absolutely not.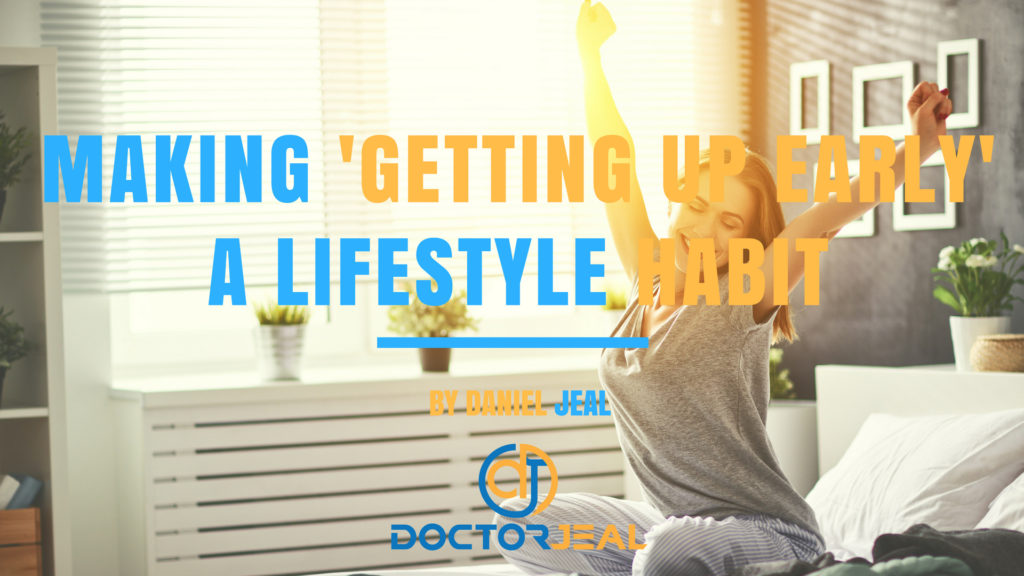 This means you will need to make changes. You might well already get up early, those that do swear by it being the most productive time of their day, getting up earlier allows you to prepare for the day ahead, exercise, spend additional time with your family. All of these activities help boost your mood, this is also important especially when it comes to hormonal balance and stress.
Why Get Up Early?
Getting up 'early' is a real kick-start for your metabolism, it gets your energy system started, although not fully until you've had something to eat and drink. By getting up early, you will be burning a higher number of calories, and that is because you've started burning fuel sooner. The results are higher daily calories burn and boosting metabolism which means burning more carries throughout the day.
I'm a big believer in getting up early, it has a whole host of benefits far and beyond keeping your health in check. If you'd like to discover more, I strongly recommend you read What the Most Successful People Do Before Breakfast: How to Achieve More at Work and at Home by Laura Vanderkam. It's a fast read, it's a must.
What if you don't need to Get Up Early
The problem with this habit arises when you don't have to be up! You'll need an extra bag of willpower to get yourself up. I'm not talking solely about working or exercise but getting your daily routine off to a flying start.
I personally hate to be rushed in the morning, I have a routine, and I like to keep to it. Therefore I don't get up 20 minutes before I have to leave the house, it puts me in a bad mood. I like to wind up, with a coffee and of course breakfast. And this is true on the days I have to work however on my days off, I rarely change my routine other than I rise 60-90 minutes later.
Further Reading