This short 7km walk is very flat and mostly paved with a small section of hard gravel across the low green. Starting and finishing at Balgarth Pines pub it makes for an excellent pub walk. The walk also includes the Lang Scots Mile along Ayr seafront.
I enjoyed this short and leisurely walk with my wife, Nikki and our dog, Rio. It is dog-friendly and plenty of green areas to the dog have a run-around, options to take the beach instead of the promenade as well. I liked this route as it had some different scenery on the way back, longer than an out and back of the Lang Scot mile. It took us just over an hour and 20 minutes. Another walk I did near hear is the Burns Museum to Greenan Castle Loop which is about the same length and time.
Park at the Balgarth Pines, free parking and you can pop in for a cheeky beer or something more after your walk.
The route heads towards the Secret Garden Cafe just over the bridge and a good choice for a coffee. Go past the cafe and turn left and follow the river path towards the seafront.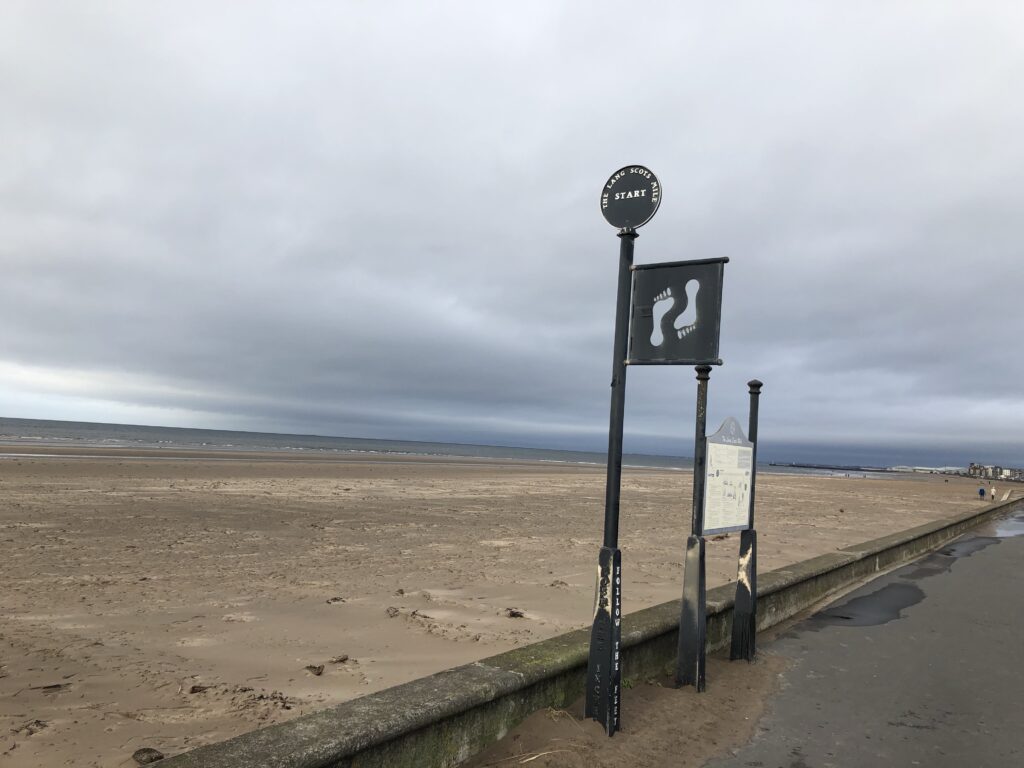 The Lang Scots Mile Walk was created in 2002 on the seafront of Ayr to commemorate the town's historic links with Burns as well as to encourage healthy exercise between two car parks at Miller's Folly on Cromwell's Fort to Blackburn Car Park.
Take in the views across towards the isle of Arran, visible on a clear day. My walk was rather overcast and no such luck for us.
Crossing the road between the apartments building you will see The Citadel Leisure Centre on your left and the old walls of Cromwells Fort on your right.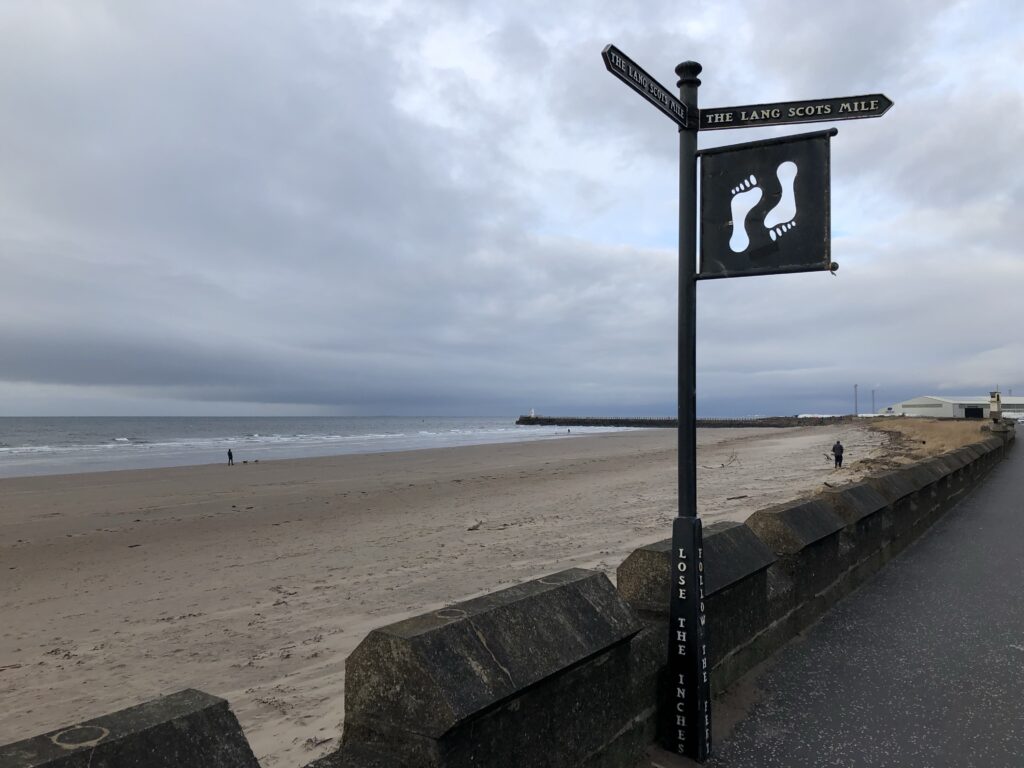 This marks the end of the Lang Scots mile marked by a finishing post near the corner of the Old Fort.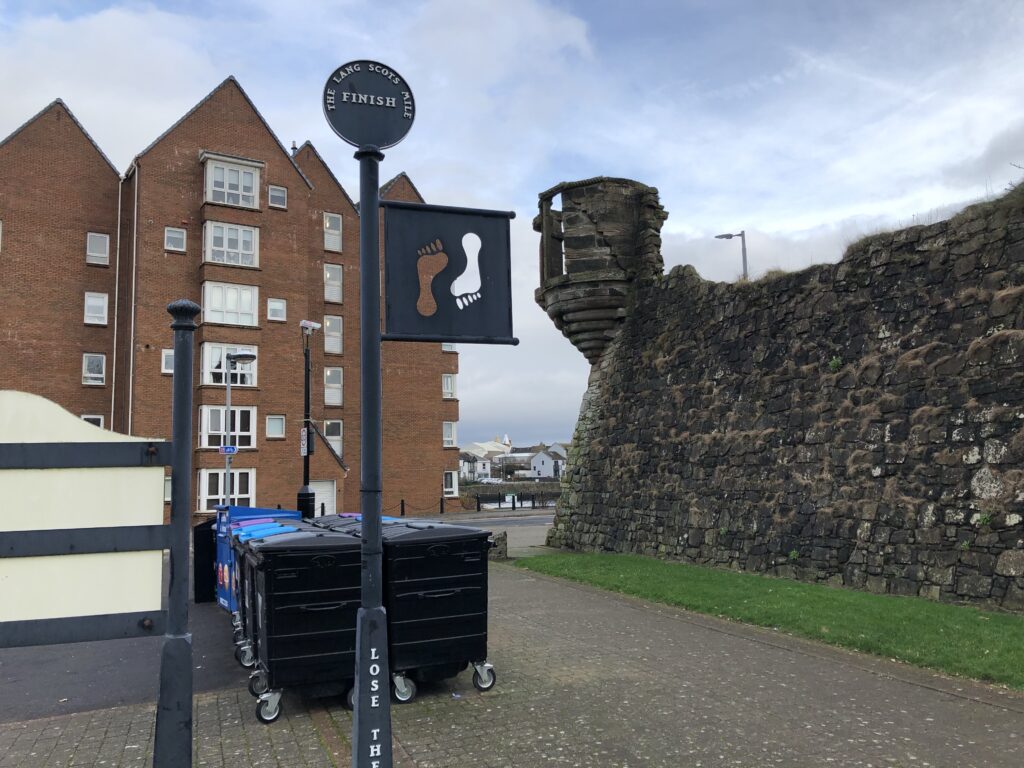 Heading toward town you will pass The Waterfront Restaurant, another great option for a spot of lunch, hear you turn right onto the Sandgate and follow the road up towards a roundabout and past Cafe Ginger, yet another option for a coffee. Good route this isn't it.
The route turns right in Wellington Square Gardens, the large building in front of you is the Ayr Sherif Court. After exiting the gardens head left and across the road diagonally across the Low green, it is a simple walk following the roadside back towards the bridge where we emerged at the start. This time go over the bridge and turn right and take the steps after the bridge along a path and onto a residential road that takes you back to the Balgarth Pines for your well-earned Pint, go on, you earned it.
My actual track of this route on Strava.