This 20-minute unilateral TRX workout is based on, you guessed it, unilateral exercises. maximising core involvement, especially from the obliques, the exercises are set out in the upper body and lower body sets for emphasis in Peripheral Heart Action.
For this workout you will need a TRX Suspension Trainer or equivalent and some way of timing your intervals, I prefer to use a GymBoss as it's simple and quick to change and avoids messing about with my phone while working out.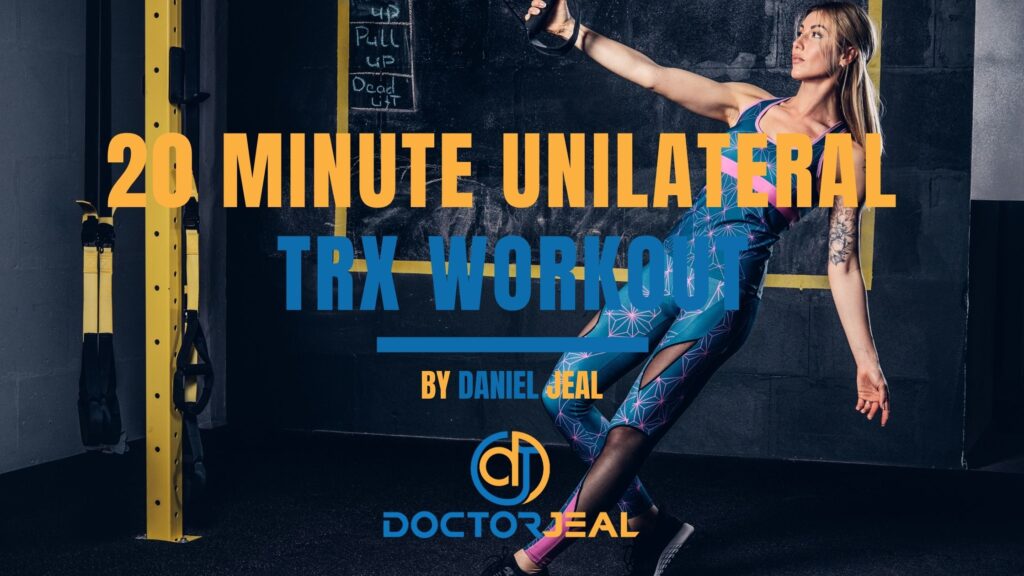 The TRX and Single Handed Mode (SLM)
Many of the exercises in this workout require the TRX to be in Single Handed Mode (SLM), This is a safe way to use your TRX with just one handle or stirrup.
For full details see How do you set up a TRX into single-handed mode?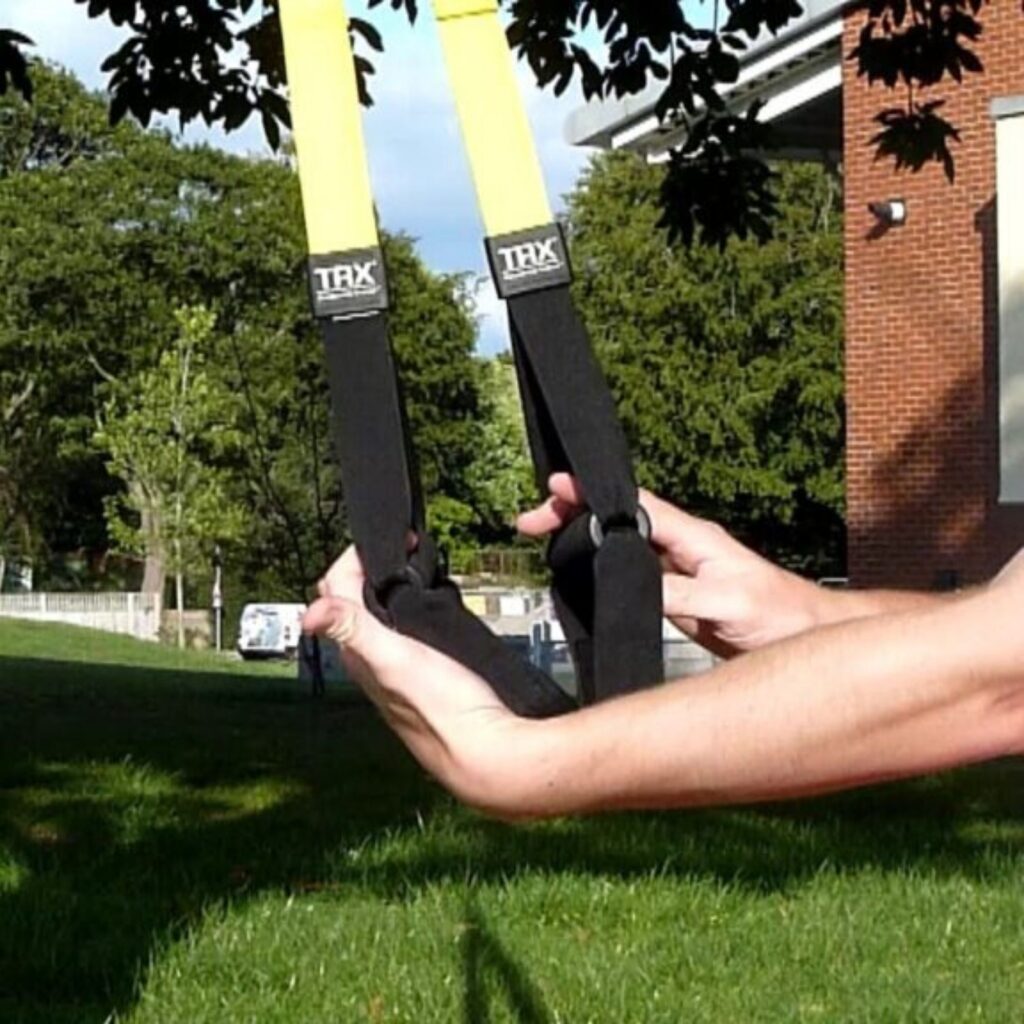 The Workout
Exercises
TRX Chest Press (Single Leg)
TRX Mid Row (Single Arm)
TRX Power Pull
TRX Single-Leg Squat
TRX Balance Lunge
TRX Crossing Balance Lunge
TRX Single Arm Biceps Curl
TRX Triceps Press (Off Set Stance)
TRX Plank (Single Leg)
TRX Oblique Crunch
20 Minute Unilateral TRX Workout – WORKOUT CARDS