A simple no-equipment workout that anyone can achieve with a little bit of space and a small commitment of time.
No equipment, no excuse! Getting started with exercise often creates perceived barriers to exercise, however, the only real barrier is time, and willpower knowledge. If you can overcome the first two then you can get started as This simple workout will fill the knowledge gap of what to do.
You do not need a gym membership or expensive equipment to start your fitness journey.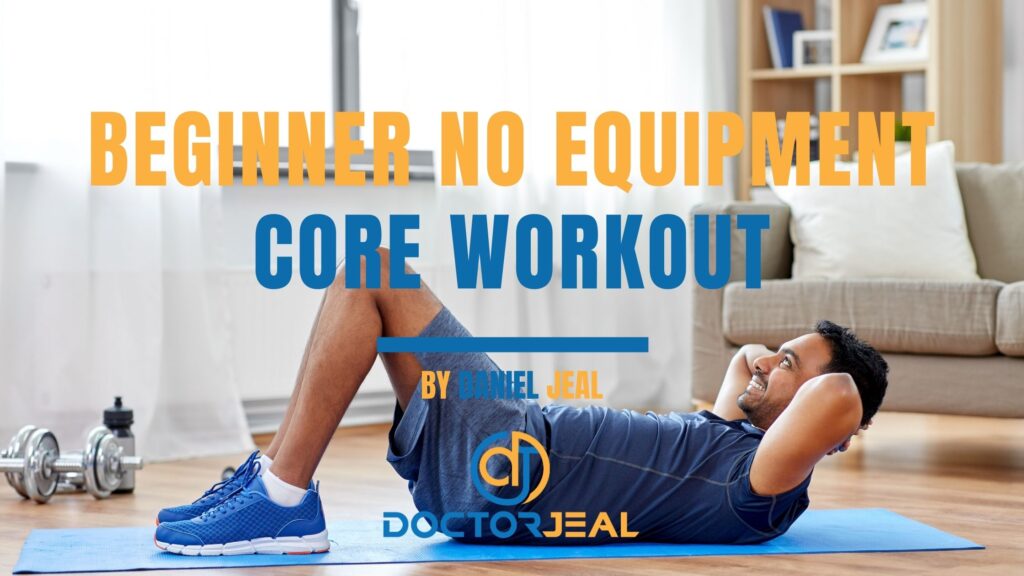 Beginner No-Equipment Core Workout
Beginner No-Equipment Core Workout
No equipment is required for this workout, however, I would suggest a soft floor area and you can easily time the exercises using your phone's timer. To make things more comfortable I would suggest a decent gym/yoga mat and a dedicated timer as shown below.
Beginner No-Equipment Core Workout Exercises
Kneeling Superman
Reverse Crunch
Supine Bridge
Unilateral Bent Knee Lower
Half Plank
Oblique Reach (Crunch)
Side Plank (Beginner)
Bent Knee Crunch (hands-on thighs)