Are you thinking about how you might achieve a goal, maybe you want to lose weight for an upcoming wedding or you might have set yourself a goal to run 10k. You could join a gym or attend a fitness class or download some apps and do some workouts at home or go for a run. You might have also thought about hiring a personal trainer and that could well be a good choice.
If you are thinking a personal trainer will be too expensive then think again, check out my Benefits of Small Group Personal Training where the cost can be divided by the group. Sure, a 1 to 1 sessions will be moe expensive however you will get results.
Through years of experience personal training and having delivered over 4500 personal training sessions myself the number 1 difference between hiring and not hiring a personal trainer is a fact that with a personal trainer 'You DO what is required' and when you don't the results are hit and miss.
Here are 3 reasons why hiring a personal training is an excellent decison to reach your health and fitness goals.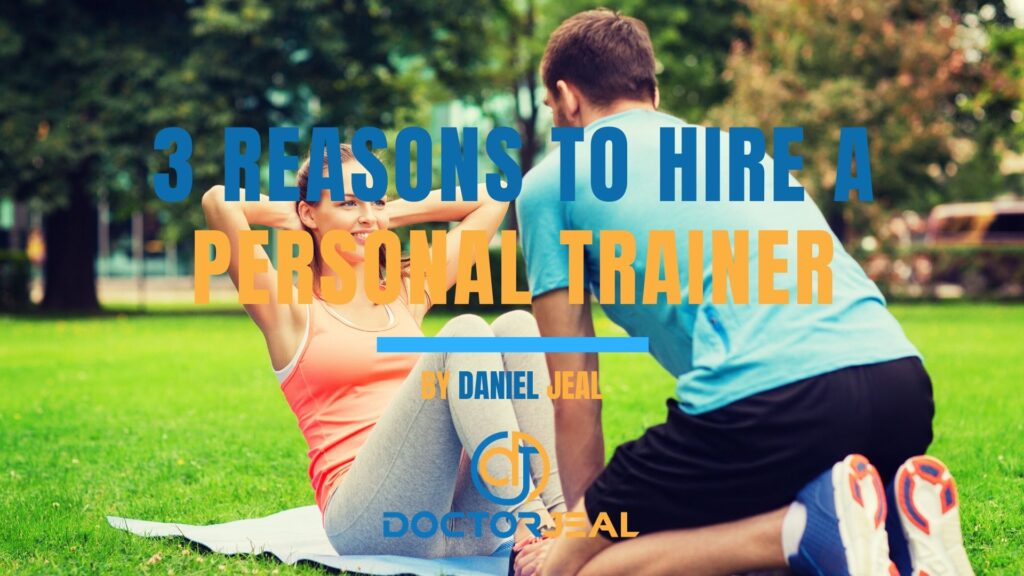 1. Prevention is better than cure
Health is a concern for most of us, we want to be in good health and lead relatively healthy lives, we even protect ourselves from sudden ill health with health insurance, but what if we prevented this is the first place. Now i'm not saying you don't need health insurance but if you invest in a prevention method as well as a cure for ill health, you'll be well covered. This is where personal training can really add value, planned workout programmes designed specifically for you and your abilities, done at a convenient time and usually you don't even need to leave your house. We don't normally consider the health benefits when we have a health & fitness goal to lose 'x' pounds in 'x' months but it's certainly a by product of living a healthy lifestyle, being more active and reducing the risk of disease & illness is an investment, not an unnecessary cost!.
2. Get results, get healthy, get fit with accountability
One of the most common reasons that most people will fail or cease an exercise programme is that they don't see the point anymore, they are not getting results or have an apparent lack of time. These are easy decisions to make although I might call them excuses. A personal trainer however brings in accountability, the fact you need to do what your trainer sets you and knowing they will check up on you and that there is a someone to report to. Much like in a work environment, if you didn't have a boss, you might not be as productive. Don't worry a personal trainer does'nt normally act like a boss, shouting orders at you, but the effect is similar.
3. Health is Wealth
One of the most valued feelings is good health, to be in good health, look and feel healthy, vibrant, stress free and always smiling. To be honest you can tell the stressed manager or director that doesn't take care of their health, they look tired, they are normally pretty grumpy and generally not in good health. Increasing your fitness, becoming more healthy and start leading a healthy lifestyle through the professional assistance of a personal trainer will make you more productive, happier not to mention less stressed and vibrant.
Invest in your health today, hire a personal trainer, be it online or mobile, make a lifelong investment.