Starting your journey in personal training might seem like a daunting thing to do, you're unsure of the process, what happens in the first session and what to expect from personal training in general. Good personal trainers start the personal training process with a FREE personal training consultation, some might include a health MOT report on your current health from the assessments taken during the initial consultation, your first session. 
I hope to provide some insightful information on what to expect from your personal training consultation. Although before your scheduled consultation with your trainer you might be feeling nervous & apprehensive, you do not need to worry.
Starting your a new health and fitness regime will be an exciting time taking your first step into better health, better fitness and developing lifestyle changes to improve your quality of life.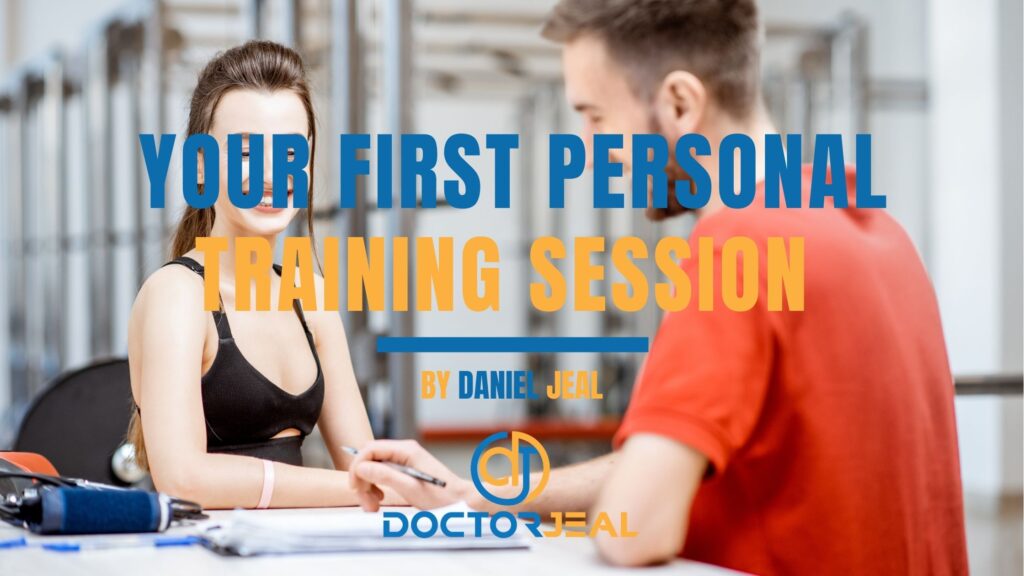 Your First Session, The Consultation
This is a crucial part of understanding your goals, current health, well-being and nutritional habits. The consultation process is an informal discussion where the trainer will collect specific information from you to build a training plan that's suitable for you. 
The only form you should have to fill in is a PARQ form or Pre Activity Readiness Questionnaire; this is an industry-standard process and outlines current or past health & medical issues the trainer needs to be aware of. The first session is an opportunity for you to meet your trainer, break the ice and learn more about personal training and what the trainer can do for you.
Why do you need t complete a PARQ form?
For the most part, there is rarely any physical training within a consultation, that does, however, depend on the trainer. Trainers will normally first want to evaluate the client's responses before deciding upon exercises & fitness tests. There will, however, be health assessments, body stats & body measurements to complete during the consultation, this can also include stretching based assessments.
The trainer will inform you of the type of clothing to wear, for most consultations, this needs to be something comfortable that's easy for you to be measured, weighed and perform good ranges of movement for any stretching tests.
After completing the consultation, if you decide to start your personal training journey, you will be asked to sign an informed consent form and terms & conditions for personal training.
The difference between a Taster Session & a Consultation
The consultation should not be confused with a taster session for personal training; they are very different so check to see what you are signing up for or have booked before the session. 
Taster Session
A taster session for personal training is usually a short 30 to 45-minute session at a significantly reduced rate or sometimes free. Expect to have a basic workout with your trainer, get a little sweaty, out of puff, have fun and gain an idea into what future training session could include.
These sessions are designed to introduce prospective new clients to personal training, giving them an actual taste of what to expect. This type of session will generally involve signing a necessary disclaimer as you have yet to have a comprehensive consultation. Consultations should always follow a taster session; it will be impossible for a trainer to accurately plan your training without detailed consultation.